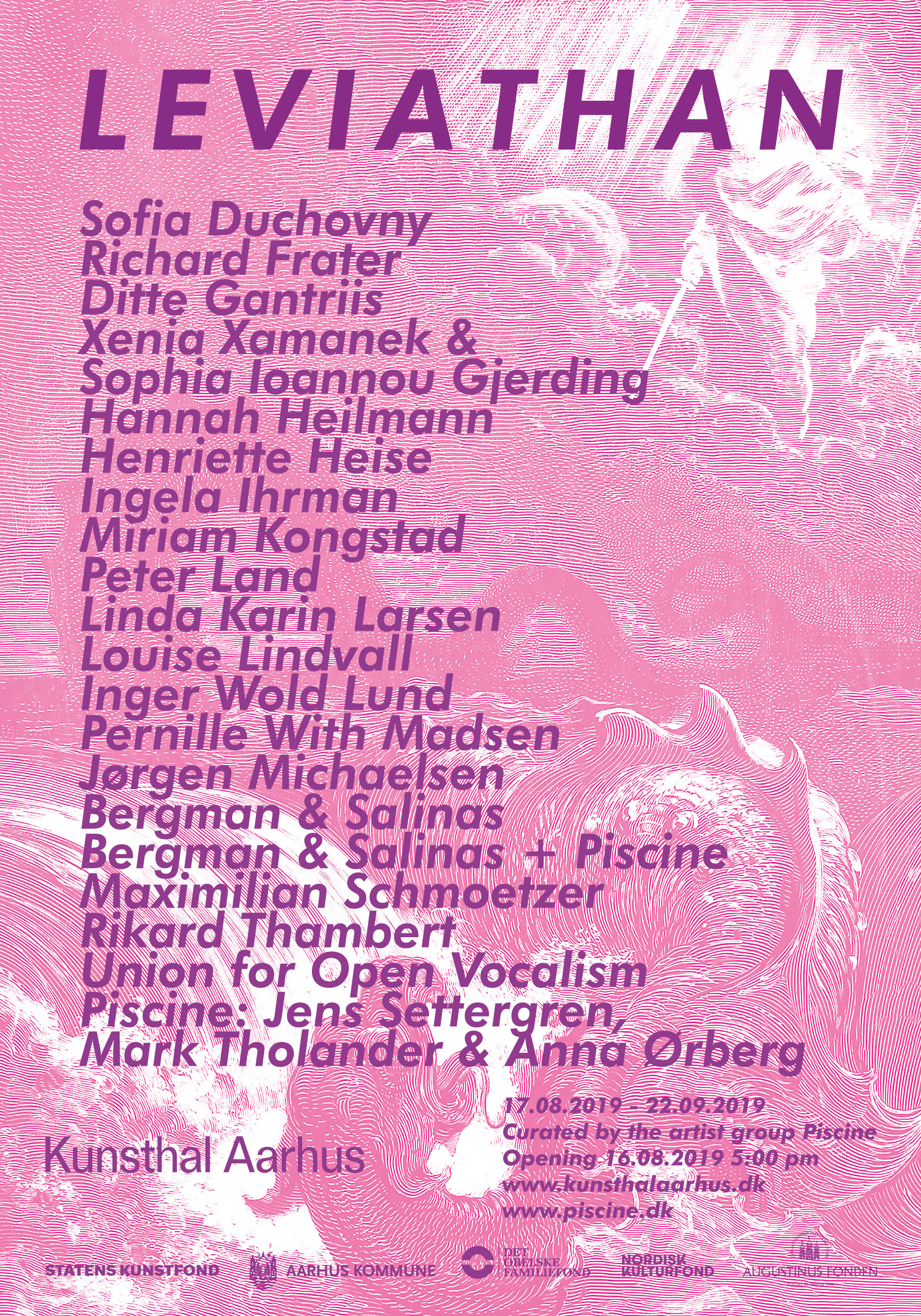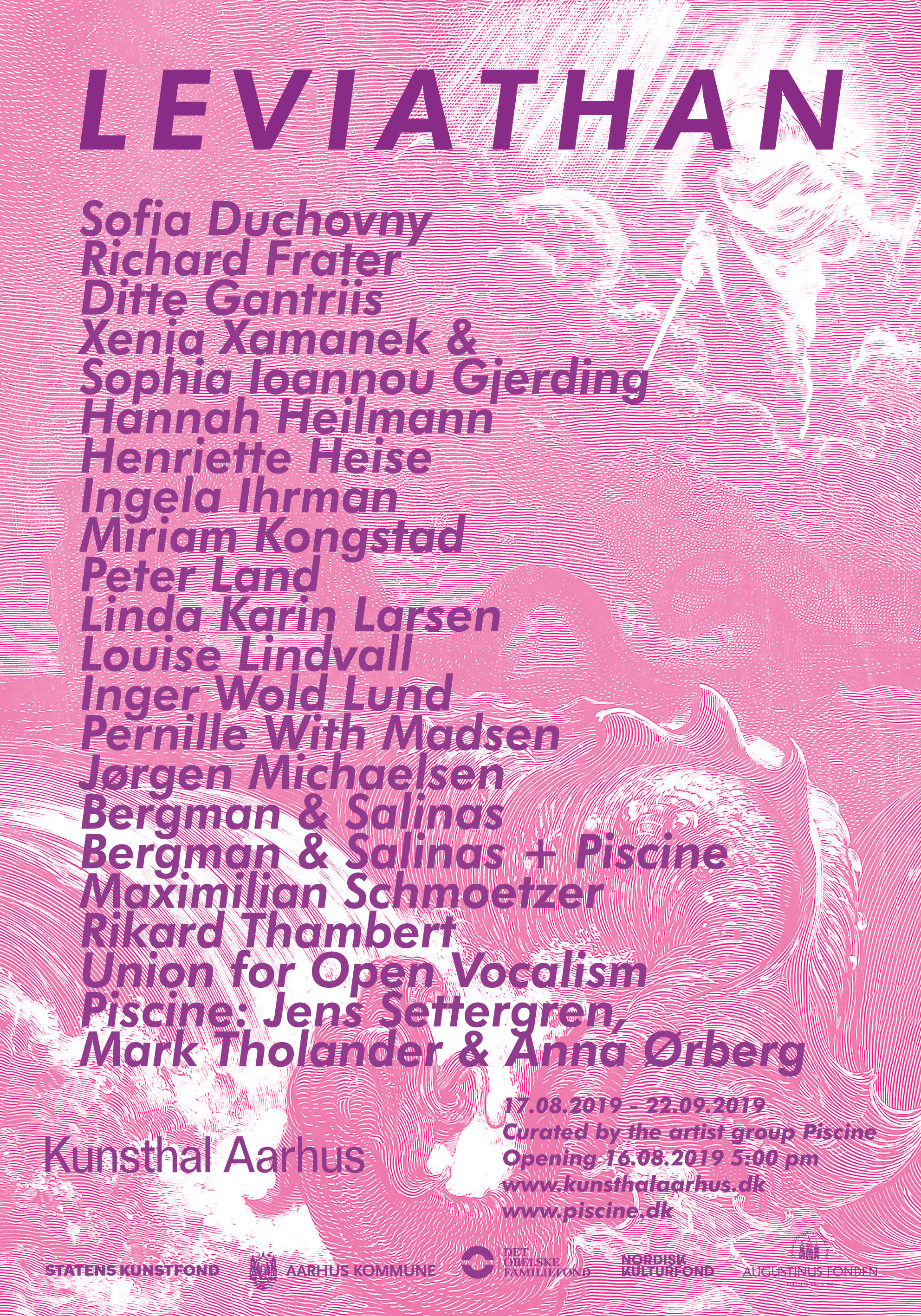 Overview
Leviathan was an exhibition taking place at various locations in Aarhus city centre: Aarhus Police Station, The Botanical Garden, Radisson Blu Hotel, Scandinavian Center, Lille Torv and Kunsthal Aarhus. The artistic interventions explore the relation between the public and the private, subjectivity and mass, the collective imaginary and behavioral  patterns in our society. The works challenged codes and laws inscribed in our surroundings, critically processing and experimenting with the concepts of society, culture, nature and body.
Exhibition period: 16.08.2019 – 22.09.2019.
Leviathan is curated by the artist group Piscine.
Piscine is Jens Settergren, Mark Tholander and Anna Ørberg.
Leviathan is created in collaboration with Kunsthal Aarhus.
This project has been supported by: Statens Kunstfond, Aarhus Kommunes Kulturudviklingspulje, Det Obelske Familiefond, Nordisk Kulturfond, Augustinusfonden and Radisson Blu Hotel.
Concept
At one point in the videogame The Dig (an adventure game developed by LucasArts in 1995) you face a frustrating challenge: in front of you is a scenario of scattered bones and you will have to assemble them into a skeleton in order to continue. The pieces must become a recognizable body. The problem is that you are on a foreign planet and have therefore never seen the being you are trying to assemble. The being whose body you will have to put together belongs to the unknown, and it is unclear whether you are to assemble at random, or if there is some kind of logic behind the task.
In the biblical stories the Leviathan is described as a sea monster that needs to be tamed. The figure is also known from Thomas Hobbes' politico-philosophical magnum opus, Leviathan, from 1651. Here it is an image of society, the citizens being its body and the State its head. In the book Hobbes describes how the State can protect the citizens from the unpredictable State of Nature. According to Hobbes, the citizens make a deal with the State, giving up freedom in exchange for safety, and become part of one collective body.
How does it affect the individual being embedded in the macrostructures of society? How does society act upon that, which steps outside of the recognizable? Is the Leviathan a recognizable body or is it an assembly at random? And where is the exit?
Press
Contemporary Art Daily: https://www.contemporaryartdaily.com/2019/09/leviathan-at-kunsthal-aarhus/
Kunstkritikk: https://kunstkritikk.dk/efterarskarussel/
Aarhus Stiftstidende: https://stiften.dk/artikel/se-dem-ude-i-byen-s%C3%B8uhyret-har-vokset-sig-til-et-monster
Works