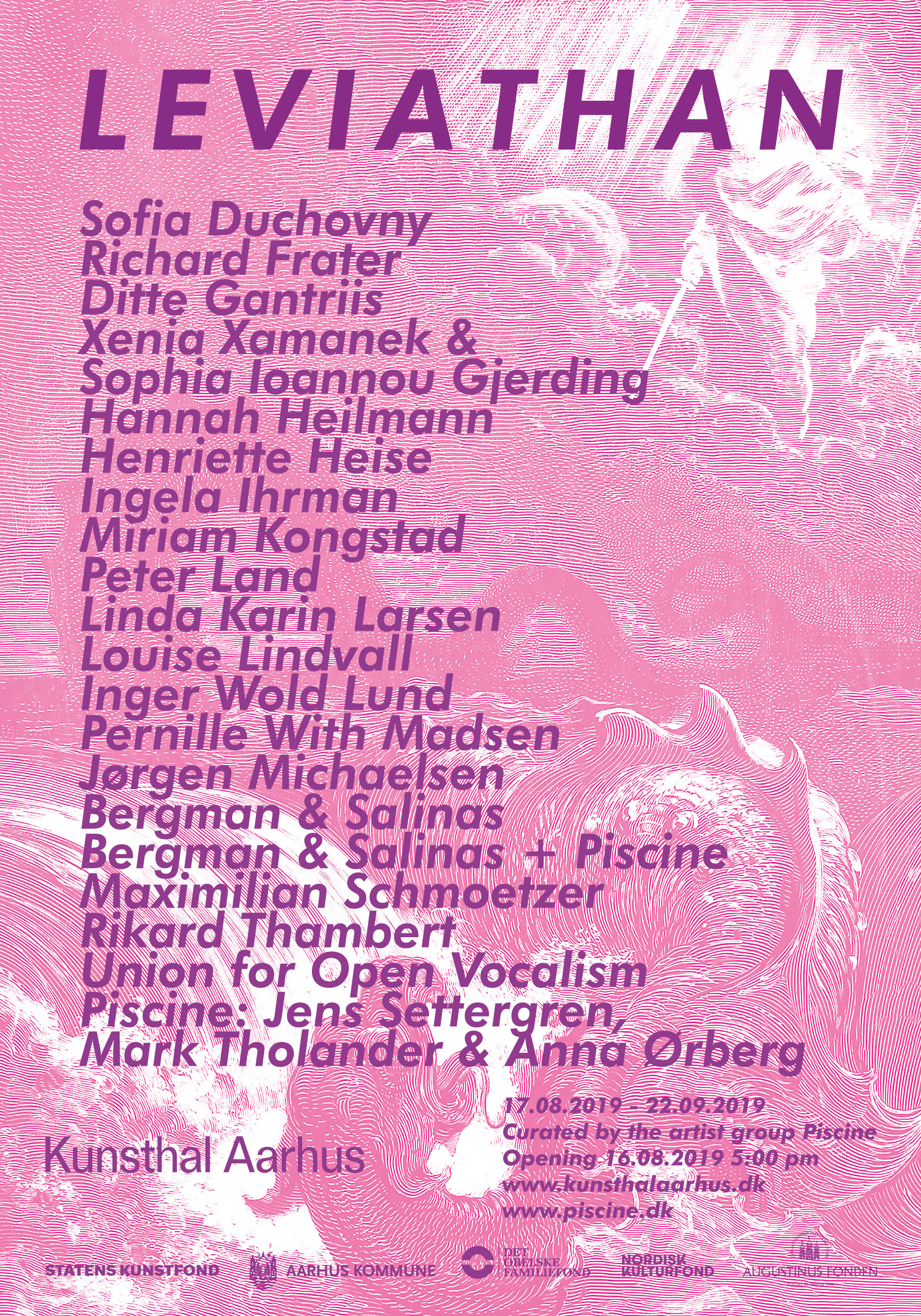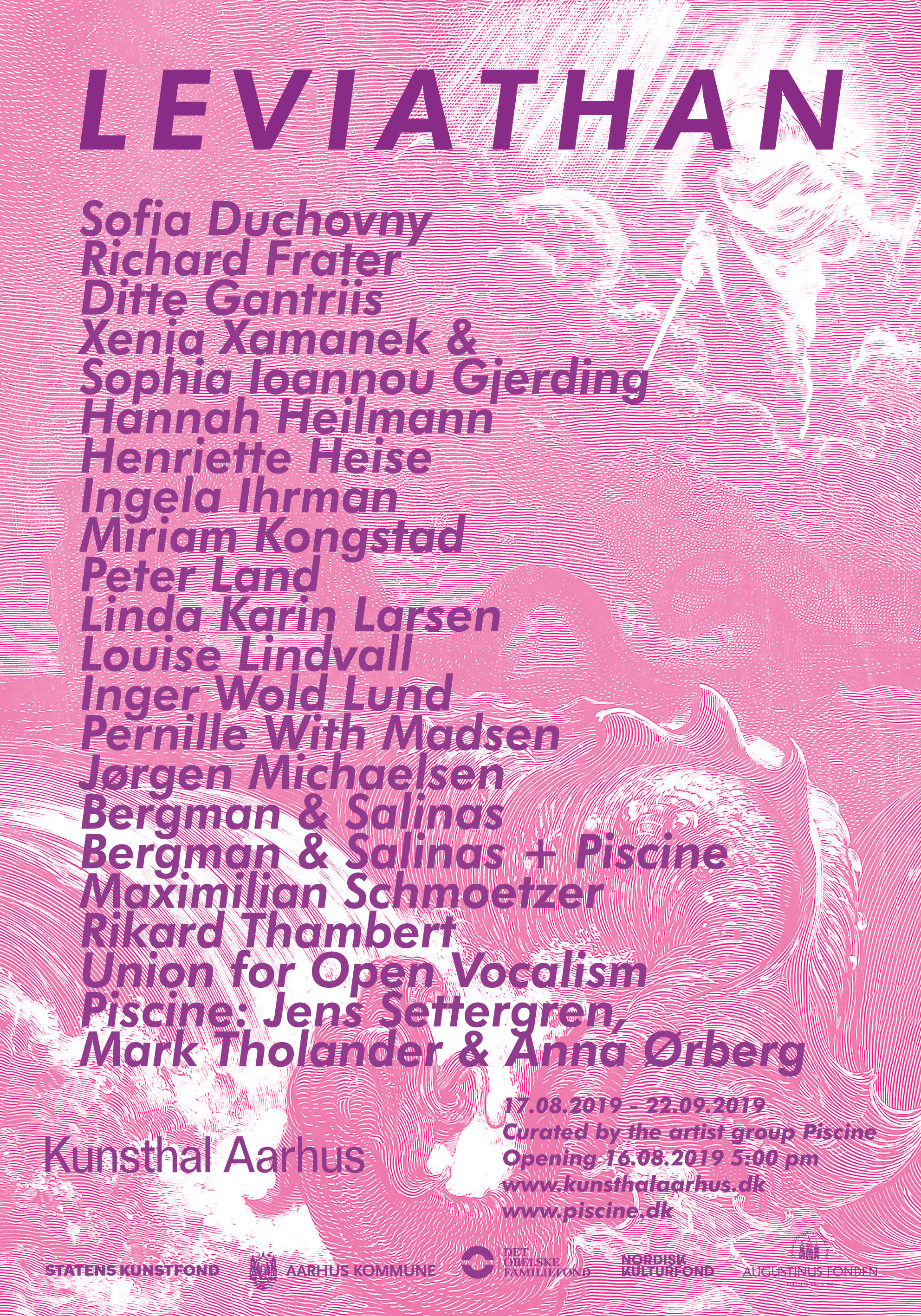 We look forward to presenting the exhibition 'Leviathan' in collaboration with Kunsthal Aarhus (opening August 16). Leviathan takes place in various public and private spaces of Aarhus.
More info about the exhibition to be released at this site soon.
This project has been supported by: Statens Kunstfond, Aarhus Kommunes Kulturudviklingspulje, Det Obelske Familiefond, Nordisk Kulturfond and Augustinusfonden.